SkirtingBoards.com – The UK's trusted Skirting Board supplier.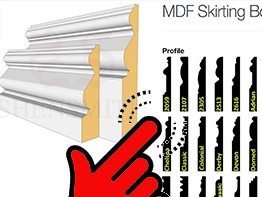 Easily browse the largest range of skirting board profiles from the UK's #1 Trade supplier. We don't compromise on quality, so you don't have to refit boards a few years later!
Easily compare skirting boards heights in each of our profiles to get the height that looks right for you!
There are lots of things to consider for interior design; towel radiators, door frames and various sheet materials that are required for the finishing touches. You won't however, be using the same for a floor tile as you would a door frame, picture rails and even sliding wardrobe doors. The fitting will undoubtedly require tiling tools, power tools and other equipment, so you'll need a professional! If you're going with solid wood skirting and solid wood flooring, you can still use MDF mouldings; but your picture rails can be either solid wood or MDF. Either way, they will require power tools for the finishing touch. Skirting is produced from MDF sheet materials whereas picture rails from strips.
Paints: you'll need to know the types of paint, such as white gloss, particularly for an internal door and bathroom suites. You won't need to paint laminate flooring (especially if you have underfloor heating) but you'll certainly want to paint fence posts, fencing panels and timber cladding.
As for the rest of the house, you'll need to consider the door handles, outdoor lighting (including security lights), kitchen lighting and, for the yard, garden power tools such as pressure washers to keep them clean.
View our Hardwood Skirting:
Ash is a good substitute for oak skirting boards, available in many profiles, and slightly cheaper than Oak.
High grade solid walnut skirting boards available in all profiles, and veneered walnut skirting also available.
Solid Maple Skirting Boards for a very attractive hardwood skirting with excellent durability.
Beautiful Beech Skirting Boards, hardwood steamed beech skirting boards in the full profile range.
Deep Red Cherry Skirting Boards in a high grade Cherry Hardwood. Also available in our full range of profiles.
Sapele skirting boards are a great alternative for rare timbers such as mahogany, with a sheen to them.
Koro is a rare timber not often available, but we do offer koto skirting boards in our vast range of profiles.
Something Else?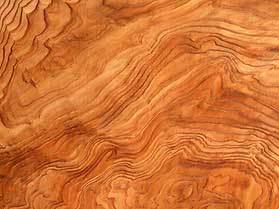 If you don't see what you need, give us a call – we've produced hundreds of profiles that don't make it onto our site, and may still be able to match it for you!