Standard Range - 5.4m Lengths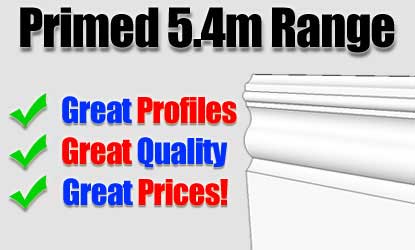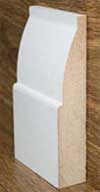 Our standard range of MDF Skirting Boards comes in 5.4m double primed and sanded lengths for a super smooth finish. We have a limited range of profiles and heights in stock for a rapid 48 hour dispatch.


Available in 15 profiles:
Always in stock:
Ogee MDF Skirting Boards
Torus MDF Skirting Boards
Ovolo MDF Skirting Boards
Lambs Tongue MDF Skirting Boards
Bullnose MDF Skirting Boards
Square Edge MDF Skirting Boards
Call to check stock:
Ogee2 MDF Skirting Boards
Georgian MDF Skirting Boards
Victorian MDF Skirting Boards
Edge2 MDF Skirting Boards
Jazz MDF Skirting Boards
Jazz2 MDF Skirting Boards
Modern2 MDF Skirting Boards
Mini Steps MDF Skiting Boards
Stepped MDF Skirting Boards
Colonial MDF Skirting Boards
Many others and custom profiles MDF Skirting Boards
Heights include: 44mm, 57mm, 68mm, 94mm, 119mm, 144mm, 168mm, 194mm, 219mm
There is no minimum order on stock items, however a minimum order may apply if the item isn't currently in stock. In some cases 3m lengths are a cheaper alternative.
Not all stock profiles are available in all heights. Please call for confirmation.
Call us now
Premium Range - 3m & 2.4m Lengths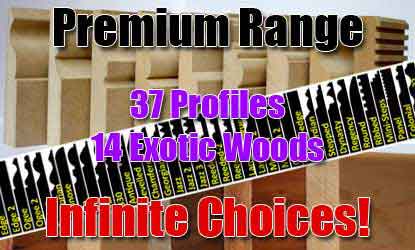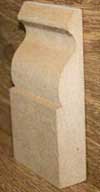 Anything is possible in our premium range, any height, any thickness, any profile. You name it, we can make it.
Available in any of the profiles below, as well as bespoke profiles - rapid manufacture and dispatch.
Literally unlimited options so you can have exactly what you're looking for.
Choose the mdf skirting profile you like
Choose the height of your mdf skirting
Choose the thickness of your mdf skirting
Place your order on the phone
Receive your goods in the fastest time of any bespoke skirting manufacturer.
We can make anything you like, literally any mdf skirting boards you can imagine.
Here's a video to show how we make our skirting boards, from start to finish.
We take great care in the manufacture of our mdf skirting boards and are able to dispatch boards faster than any competitor. We also use only the best materials, unlike many of our competitors, who choose to sell you cheap rubbish just to take your money.
Quality materials and a quality manufacturing process means you will have the highest quality of finish possible.