Plain Round Coving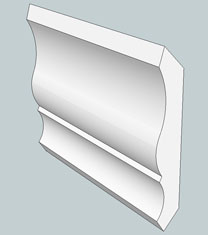 Sharp Round Coving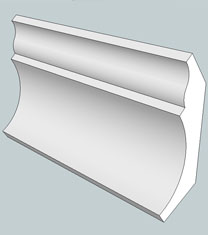 Large Trim Coving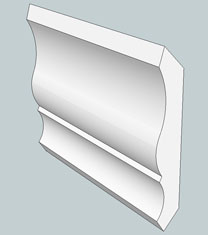 Small Decorative Coving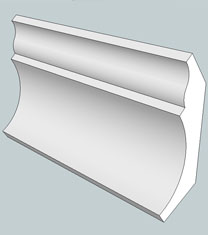 Jazz Coving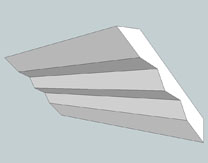 Jass 2 Coving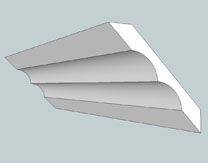 Modern Coving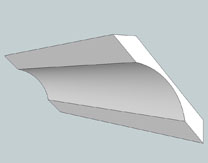 Ocean Coving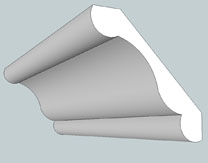 Sofa Coving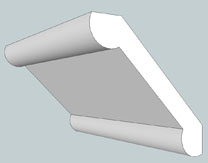 Bamboo Coving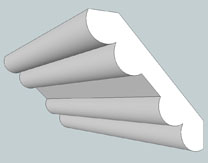 Victorian Coving
Antique Coving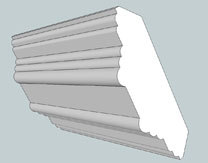 Common Choice of Coving Materials:
Polystyrene Coving/Polystyrene Cornice- The ultra cheap coving choice, only recommended for the tightest of budgets. Polystyrene coving can be damaged extremely quickly.
Plaster Coving/Plaster Cornice – Traditionally all coving was plaster, but modern materials offer up more advantages to the traditional plaster coving such as light weight and water resistance.
Gyproc Coving/Gyproc Cornice – Gyproc is basically just a plaster coving brand name, however naturally they have their own particular formula.
Plastic Coving/Plastic Cornice – Plastic Coving is becoming increasingly popular in the UK and worldwide due to its durability and value. While not the cheapest, plastic coving is lighter than mdf coving and plaster coving.
Polyurethene Coving/Polyurethene Cornice – Polyurethene coving is essentially plastic coving made of a specific plastic compound called polyurethene. The same advantages apply to polyurethene coving as for plastic coving.
Duropolymer Coving/Duropolymer Cornice – Duropolymer coving is simply a type of polyurethene coving which has been manufactured with a trademarked formula. To the best of our knowledge duropolymer coving is no better or worse than standard polyurethene coving.
Wooden Coving/Wooden Cornice – Often in older properties you'll find hardwood coving and cornice often in oak or a more exotic hardwood. Its rare these days to to see wooden coving in modern properties, however we can supply coving in oak, pine, walnut and pretty much any other hardwood you'd care to imagine.
Coving Manufacturers:
A few well known coving brands include Artex Coving, Arthouse Coving, Blue Hawk Coving, Gyproc Coving and Covemaster Coving.
Orac Decor Coving – Coming Soon…
Polystyrene Coving, Plaster Coving, Gyproc Coving, Artex coving, Plastic Coving, Arthouse Coving, Polyurethene Coving, Covemaster Coving, Blue Hawk Coving, Wooden Coving , duropolymer coving
Coving Adhesive, fitting coving, coving mitre